Welcome to MACDC - The Massachusetts Association of Community Development Corporations
At Our Core
MACDC is an association of mission-driven community development organizations dedicated to creating places of opportunity where ALL people can live with dignity while participating in and benefiting from our Commonwealth's economy.
Learn more about: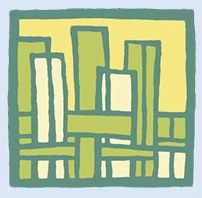 The Mel King Institute's
6th Anniversary Breakfast
Celebrate with MACDC, Massachusetts DHCD Undersecretary Chrystal Kornegay, and presenting sponsor Citizens Bank.
Tuesday, June 23rd, 8:30 AM
Hibernian Hall, Roxbury
The Mel King Institute Anniversary Breakfast is an ideal forum to make new connections, learn more about the values and needs of the community development field, while supporting critical educational programming. This year, we are recognizing the long-term impact our work is having by highlighting how people have dramatically benefitted from our work.
Join us by reserving a seat or by becoming a sponsor.
On Wednesday, May 13th, The Alliance (Advancing Community Development by Confronting Racism), operated by the Mel King Institute and CHAPA, held a lunch to close the 5th cycle, and ten years, of the Community Development Mentoring Program. The event was hosted by TSNE and included program participants, leaders in the field and mentoring program Alumni.

No front page content has been created yet.