Welcome to MACDC - The Massachusetts Association of Community Development Corporations
At Our Core
MACDC is an association of mission-driven community development organizations dedicated to creating places of opportunity where ALL people can live with dignity while participating in and benefiting from our Commonwealth's economy.
Learn more about: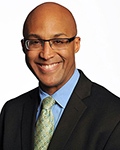 Join MACDC on Friday, November 17th at the State Room in Boston as we celebrate our 35th Anniversary!
The event will feature a keynote speech from Alan Jenkins, the President and Co-Founder of Opportunity Agenda. We will also be presenting our annual awards, reflecting on our recent accomplishments and sharing our agenda for the future.
Support our work & SPONSOR our 35th Anniversary Celebration!
---
An Act to Promote High-Impact Community Investment (H.2617 / S.1511), sponsored by Senator DiDomenico & Rep. Kulik

On August 15, Governor Baker and State officials announced the award of over $72 million in subsidy funding, as well as state and federal housing tax credits that will generate more than $180 million in subsidized private equity, for the development of affordable rental housing.  When completed, these 25 projects

Long-time Newton-based non-profit Citizens for Affordable Housing in Newton Development Organization (CAN-DO) announced today its affiliation, as of January 1, with Metro West Collaborative Development, Inc., also of Newton. Both organizations say that their affiliation move will help grow and support affordable housing in the area.
No front page content has been created yet.