Welcome to MACDC - The Massachusetts Association of Community Development Corporations
At Our Core
MACDC is an association of mission-driven community development organizations dedicated to creating places of opportunity where ALL people can live with dignity while participating in and benefiting from our Commonwealth's economy.
Learn more about: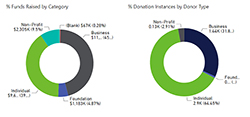 This report examines whether the program, during its first three years of operation from 2014 to 2016, made progress toward this goal.
The results of our research suggest that the Legislature's objectives are indeed being met by the CITC program. Learn more about our key findings with nearly $24 million raised for exceptional in our communities in Massachusetts.

A movement is gaining momentum in Massachusetts to create livable communities that focus on improving quality of life for older adults, but benefit all residents of all ages.

March 2018
MACDC joined with PolicyLink and 140 organizations from around the country to submit comments to the U.S. Department of Housing and Urban Development urging them to fully and immediately implement the Affirmatively Furthering Fair Housing regulations adopted in 2015.
No front page content has been created yet.